Braveheart's
Aseel World
Picture Gallery (Reza-Aseel)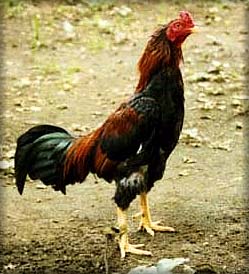 Reza Aseel (Ghan-variety)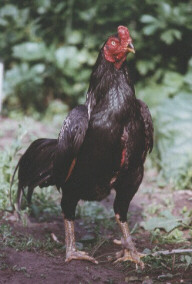 Reza Aseel (Rampur-variety)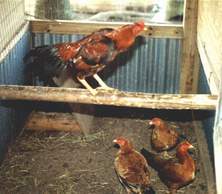 Reza Aseel (Sonatol-variety)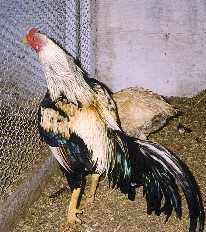 Reza Aseel (Jawa-variety)

(still looking for a picture !)
Reza Aseel (Kalkatitya / Kaptan-variety)
PLEASE DO NOT CONTACT ME ABOUT PURCHASE OF THE ASEEL DISPLAYED ABOVE. THESE ARE ONLY EXAMPLES TO SHOW YOU THE VARIOUS SPECIFIC COLORS INSIDE THE REZA-ASEEL GROUP.
Reza, Murghi or Rajah Aseel ?
All around the world the Aseel are bred under various names. Many of these names are mainly used for -commercial- purpose as these sound better or to give them a better reputation. The one and only and most important proper name according Indian sources is -Reza- or -Reeza-. The style of writing can be different as India has 19 national langauges., Reza or Reeza means -small- and the origin of this expression is -Persian/Arabic- and most likely has been introduced by the Muslims taking over control of the North of India. In Europe the -Reza- is known as -Radja- Aseel. This maybe referring to the owners of these fowl, the Indian nobility known as the Maharadja's and Radja's. The word-Murghi- simply means -chicken-. Conclusion: Reza, Reeza, Radja or Murghi are no separate varieties !